After a successful third season in 2021 that saw over 681,000 viewers tune in to its broadcasts and live streams clocking in more than 23,230 hours watched, Singapore's Cybersports & Online Gaming Association (SCOGA) is pleased to announce that the Campus Legends student esports event will return for a fourth season on 20 May 2022.
The format of Campus Legends remains largely unchanged and is an inter-tertiary tournament that involves all 16 of Singapore's institutes of higher learning. It was designed to provide students with a platform to explore and build a career in competitive gaming. This isn't just limited to being a professional gamer but also includes various professional roles in the esports and gaming industry such as shout casters, team managers and streamers.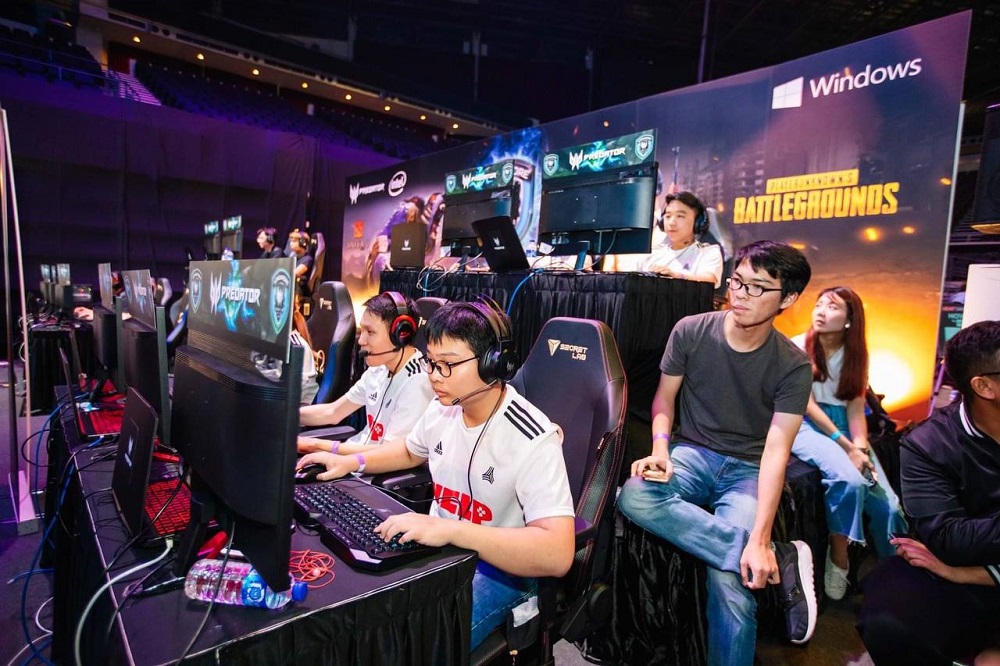 Organised by SCOGA and Esports Academy, Campus Legends is supported by organising partner PVP Esports and *SCAPE. Official partners include the National Council on Problem Gambling (NCPG), Republic Polytechnic, ITE College Central, Murdoch University – Kaplan, NTUC U Associate, the National Youth Council, AOC Gaming Monitors, MATE MATE, and Yup.gg.
Season 4's action-packed format
In this season, participants will have to showcase their skills in first-person hero shooter, Valorant for the PC category and also the mobile multiplayer online battle arena game, Mobile Legends Bang Bang for the mobile category.
For the first time ever, students who prefer a different challenge can also take part in the esports cycling game, Zwift. This is a continuation of SCOGA's partnership with the Singapore Cycling Federation (SCF) which was announced on 4 August 2021.
Zwift is a massively multiplayer online cycling and physical training programme that is part of the Olympic Virtual Series and is approved by the cycling world governing body Union Cycliste Internationale (UCI). This will be an individual competition and is open to students from Institutes of Technical Education (ITE), Polytechnics, Colleges and Junior Colleges.
The group stages and playoffs for Campus Legends Season 4 will take place over nine weekends, beginning on 20 May 2022 with the individual school qualifying rounds and then followed by the group stages, which will take place from June to July 2022 and culminating in the Grand Finals on 6-7 August 2022. These games will all be live streamed on Twitch and TikTok for fans to follow the progress of the various teams and to be part of the action.
To add to the excitement and provide viewers with play-by-play commentary, broadcasts of the games will also feature shout casters from SCOGA and the Esports Academy's Incubator Programmes for shout casters.
Dennis Ooi, President of SCOGA, said, "After two years of hosting online-only events due to the pandemic, it is good to be back with a physical grand final. Campus Legends has come a long way since its inception four years ago and we will continue to spearhead youth and talent development for the esports scene in Singapore. We are also very grateful for our partners who have worked with us to make the event possible and look forward to kickstarting Campus Legends 2022 with a bang."
Students who are interested to represent their institution as Campus Legends representatives are encouraged to visit the Campus Legends website at https://campuslegends.sg/ for more information.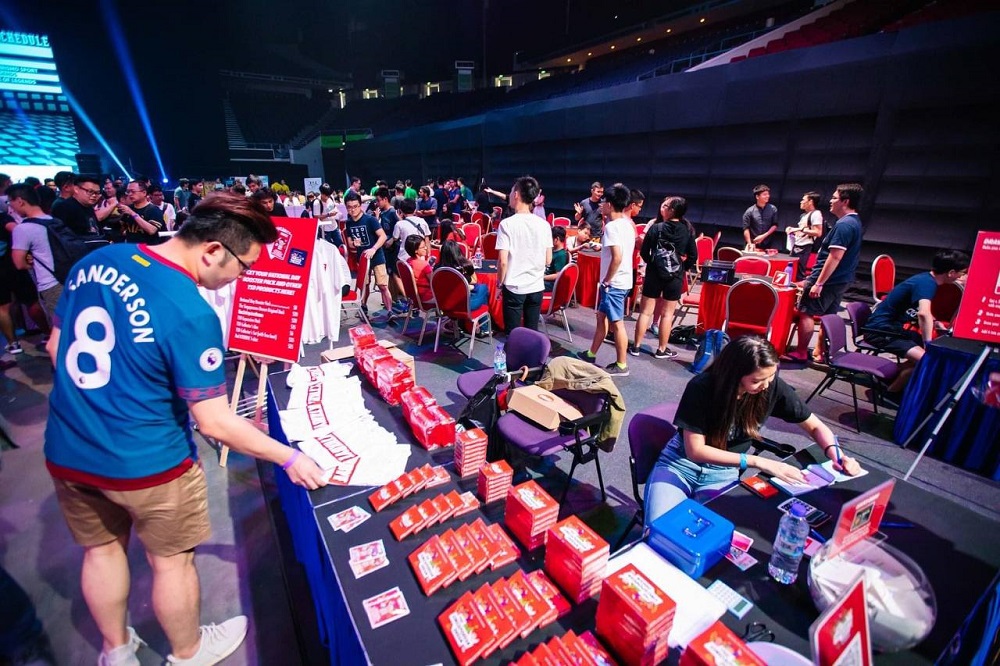 Campus Legends gains huge additions to its partner line-up in Season 4
As Campus Legends has been growing from strength to strength and gaining new milestones every year since its inception in 2019, it continues to gain attention and support from various organisations, institutions and government bodies.
A new partner, the National Council on Problem Gambling (NCPG), will equip youths, parents and educators on how to mitigate risks of gambling which may come from gambling-like elements in games such as lootboxes and skin betting. NCPG and SCOGA will disseminate healthy gaming tips and on how parents can guide youths to game safely.
Another exciting announcement comes in the form of SCOGA and PVP Esports partnership and the launch of the SCOGA X PVP Esports Scholarship Fund, which is the main prize students will compete for in Season 4.  Students stand a chance to win a scholarship fund worth $12,000 that is split into $6,000 cash with the other $6,000 going into their Post-Secondary Education Account (PSEA). This is to encourage students to remain in school and to show them that they can still chase their dreams of being professional gamers while they are in school.
"Community building is at the heart of how programmes at *SCAPE are curated, where we strive to empower and support youths to fulfil their dreams and aspirations," said Shawn Wong, Deputy Executive Director at *SCAPE. "We look forward to working closely with SCOGA to nurture more youth talents in the esports landscape, gather communities through Campus Legends platform and form lasting bonds between like-minded youths and among industry partners."
Professor Peter Waring, Pro Vice-Chancellor of Transnational Education & Singapore Dean, Murdoch University Singapore, said: "Murdoch University is again thrilled to be sponsoring Campus Legends in 2022. As a leading Australian university in Singapore, Campus Legends is a wonderful way to connect with young Singaporeans and lend support to the growing esports sector. At Murdoch University, we recognise that developing digital skills is key to a better future, and thus we are proud of our association with Campus Legends."
Dr Susie Khoo, President at Kaplan in Singapore said: "Kaplan and our partner Murdoch University believe in encouraging the youths of today to be open to possibilities. We are pleased to support the growth of esports in Singapore and the region, and the varied career opportunities made possible by this growth. We value our collaboration with SCOGA and the access it provides for our students to challenge themselves against the best and thrive as pacesetters in a rapidly growing multi-billion-dollar industry."
"At MATE MATE we are excited to partner with Campus Legends to nurture Singapore youth, elevate the esports ecosystem, and promote healthy gaming. Our energy drink is produced from natural and healthy ingredients with Low Sugar content to cater to consumer groups who are seeking healthier products at the same time not skipping the functionality and fun part." said Michele Wang, COO of MATE MATE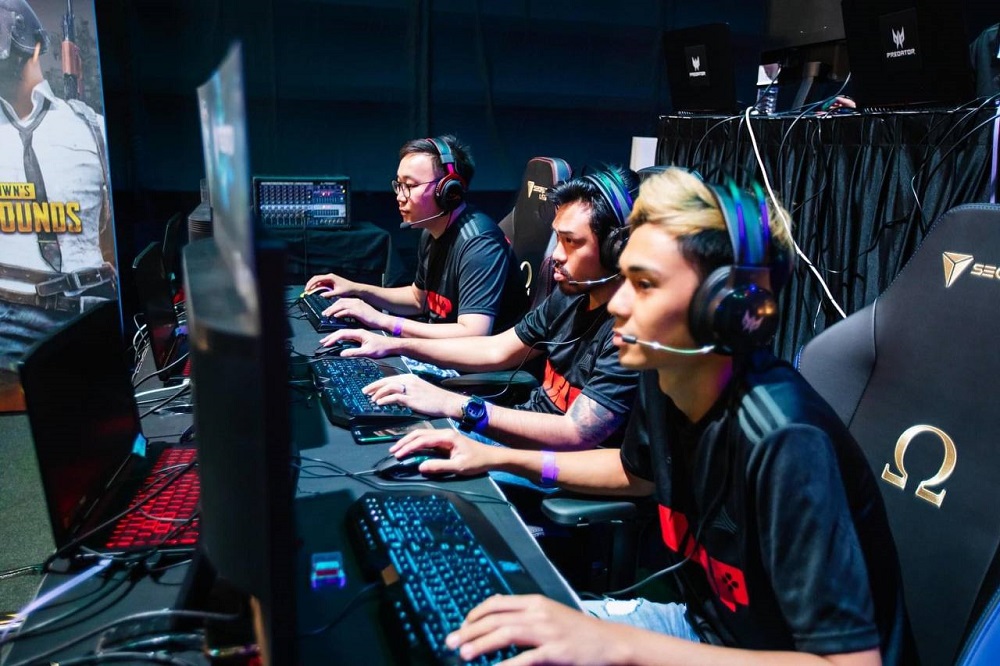 AOC Gaming Monitors has also come onboard as Campus Legends' official monitor partner and will provide its flagship AGON PRO range of monitors during the Grand Finals. These high-performance gaming monitors were designed for esports enthusiasts and professional players, ensuring participants will experience what it is like to compete at the highest level. They will also be sponsoring over $13,000 worth of prizes for the winners.
"AOC's AGON monitors have long been the global gold standard for gamers pursuing victory in esports, rather than simply the life of a weekend warrior," comments Kevin Wu, General Manager, MMD Singapore.
"For gamers at this level, certain renowned AGON models live on as the legends of a fast-moving high-tech arena." Continues, Kevin, "The AGON PRO range builds on the already considerable success of our flagship AGON brand. esports are taking the world by storm and thousands of new participants are flocking to join. Producing 'benchmark' monitors for this global community is our ongoing goal and customer satisfaction is at the top of our agenda"