Dark Deity is a strategic turn-based RPG reminiscent of old school classics like Langrisser and Shining Force. It is developed by a small indie team – Sword and Axe, published by Freedom Games and was released on Steam on 15 June 2021. Having enjoyed playing SRPGs in the past, I was really looking forward to trying this game out as it brought back a lot of good memories.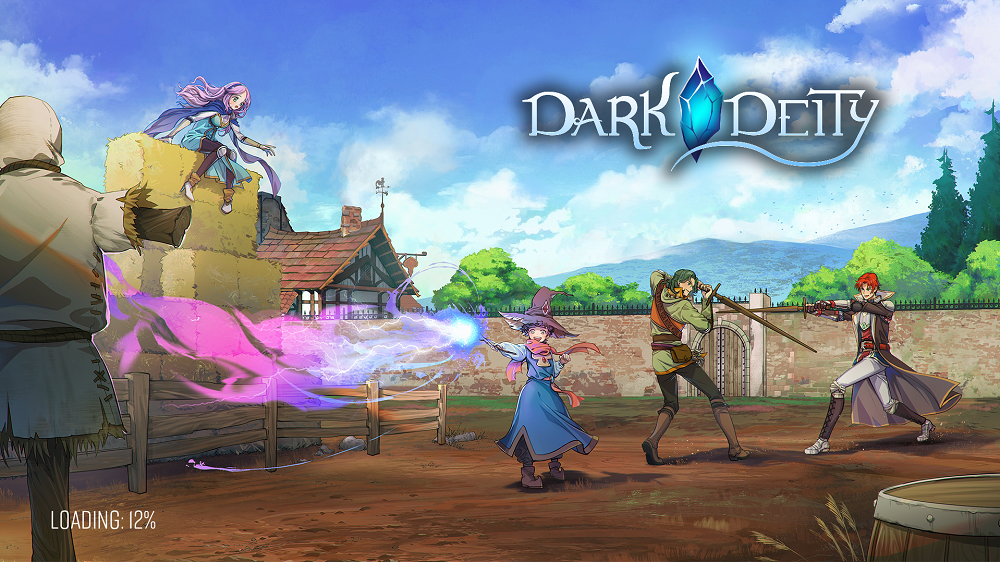 The game is set in a fictional medieval fantasy realm called Terrazell. You begin in Brookstead, a town in the kingdom of Delia. It is kind of like Hogswart but with warriors and archers as well as magic-users and healers. A war is brewing with the neighbouring kingdom of Aramor and King Varic of Delia has ordered the conscription of the students in Brookstead. You start off with 4 characters – Irving the warrior, Garrick the archer, Maren the cleric and her brother Alden the mage. Along the way, you'll meet more characters that will join your battlegroup as you adventure across the realm.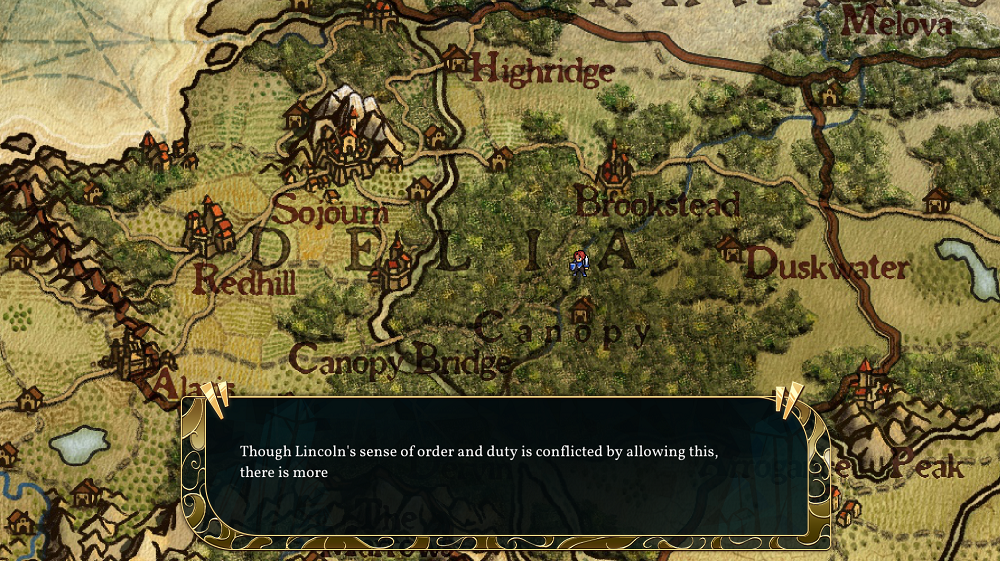 Graphics wise, the game itself is presented in nostalgic pixelated art with beautifully rendered character portraits. I was half expecting the music to be in the old school 16-bit format but thankfully it's modernised and sounds great with the game.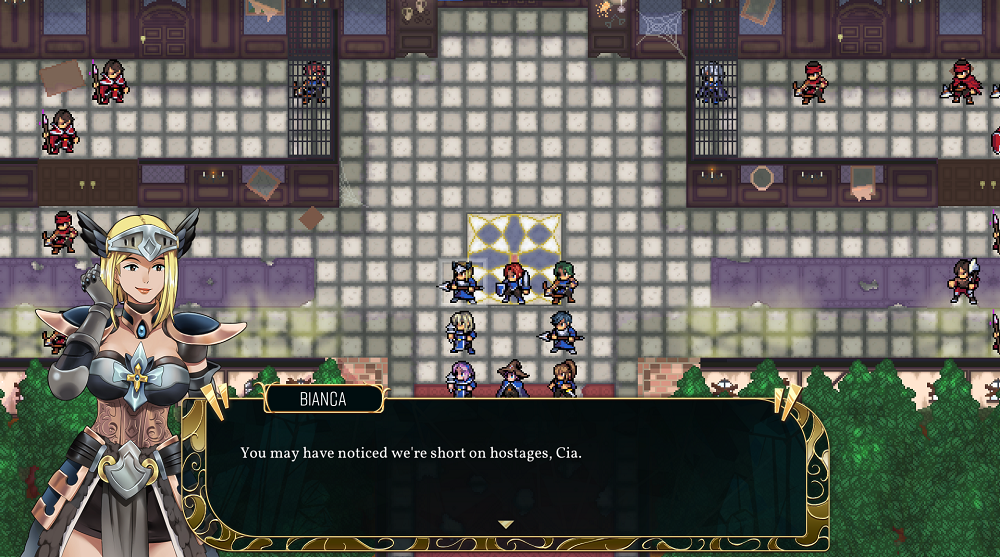 The 1st battle you have is with Irving's brother, Sterling. It's a graduation battle from the academy. Combat is pretty straightforward as far as SRPG goes. If you've played games in this genre before, you'll no doubt pick up the basics in no time at all. You basically move your characters around a chess like grid to attack an enemy in an adjacent square. Different unit types have advantages over each other and different attacks. For example, a warrior would be better suited to challenge an archer and the archer can shoot at an opponent 2 squares away. You can see your advantage when you select a character to move. There will be a small triangular icon to indicate which opponents would be weaker against you. It's a good guide but there will be situations where you'd have to attack a stronger opponent anyway, so it's not a tenet to follow.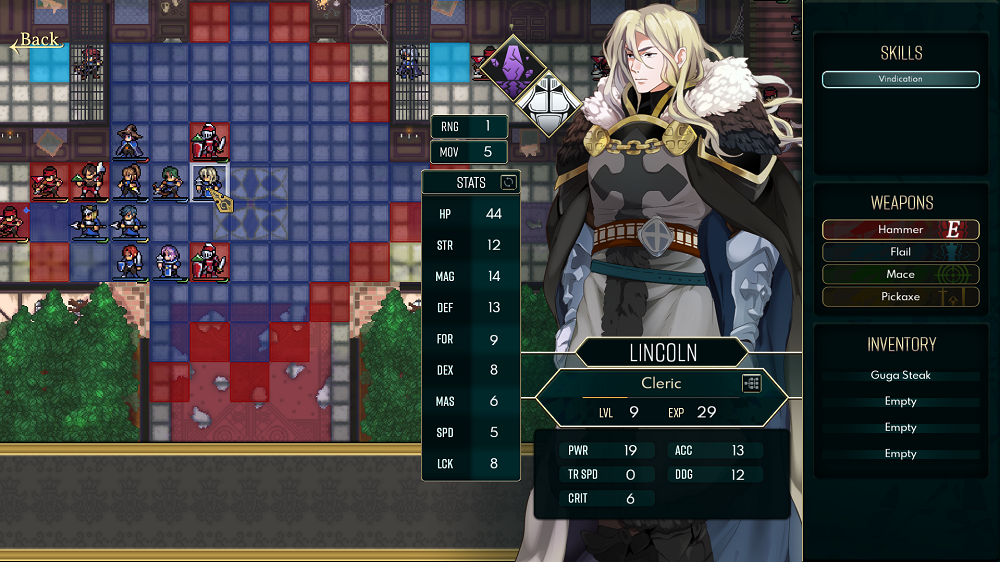 You also have 4 different weapon types to engage with. Depending on the weapon you choose, you can adjust the damage, percent to hit and critical hit chance for yourself and enemy. Ideally, you'd want to do maximum damage with high hit chance while having the enemy have lower damage and hit chance against you. There are even instances where the enemy can do no damage to you.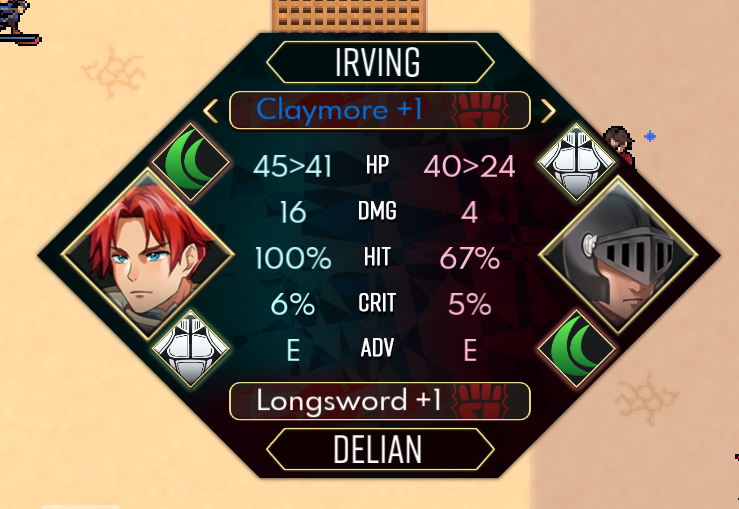 Once combat is initiated, you'll be taken to the battle animation. This is really nostalgic of the classics which you don't often see anymore. Here you can see the actual outcome where with a high critical chance, you have the potential to do a more damaging attack that can one hit kill the opponent. The animation for a critical hit is different as well, so there are some cool variations here.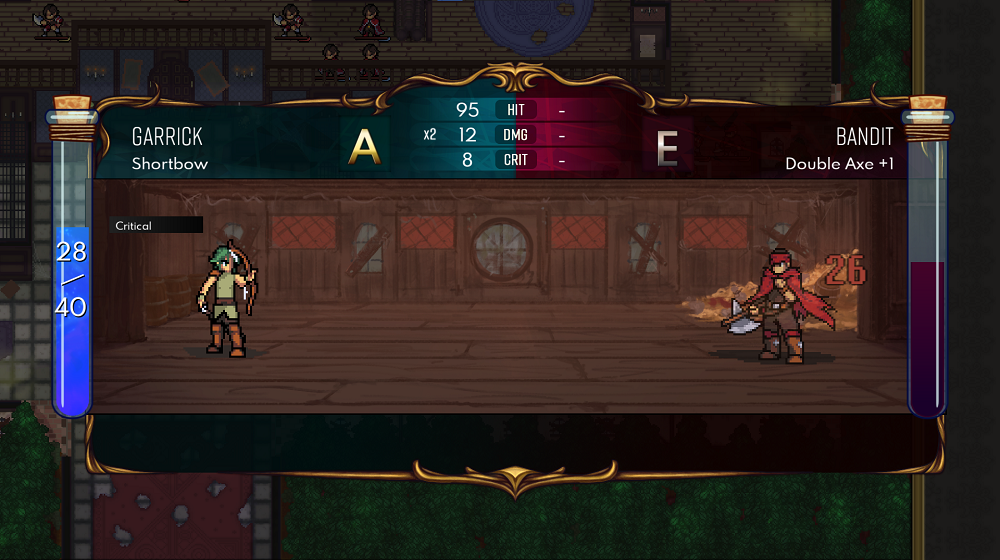 Just battling will garner experience for your character, win or lose. You level whenever you fill up the experience bar and gain additional points for your stats. Once you hit level 10, you will be promoted to a stronger version of your class. At the moment you can choose one of 4 different paths, each with their benefits that can suit what your battlegroup needs. What's great about promotion is the new skills your character gets in his promoted class. These really help to make your character more powerful. You have skills that can benefit your allies or yourself if surrounded by allies. There's also skills that are geared toward a lone warrior style where you do more damage the less allies there are around you.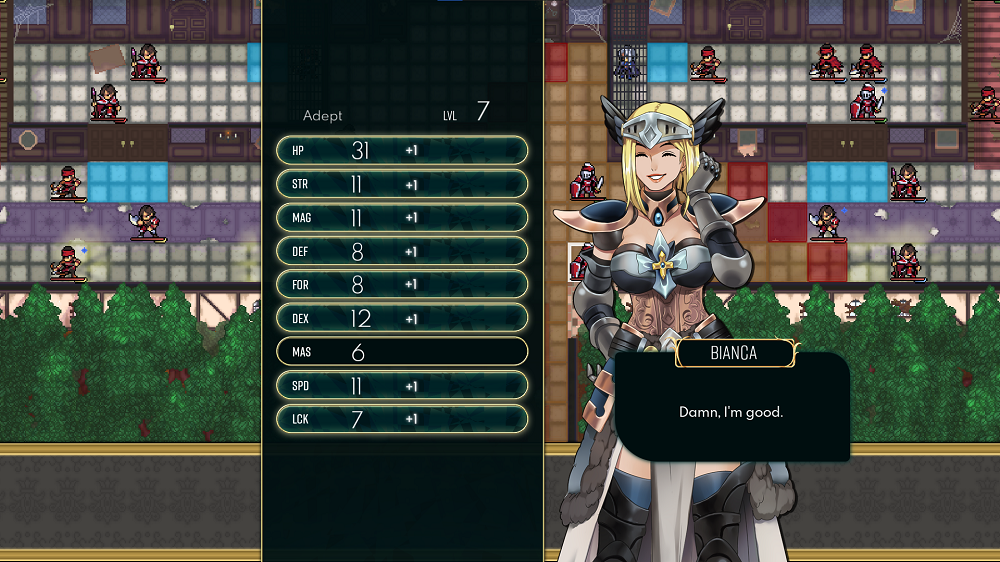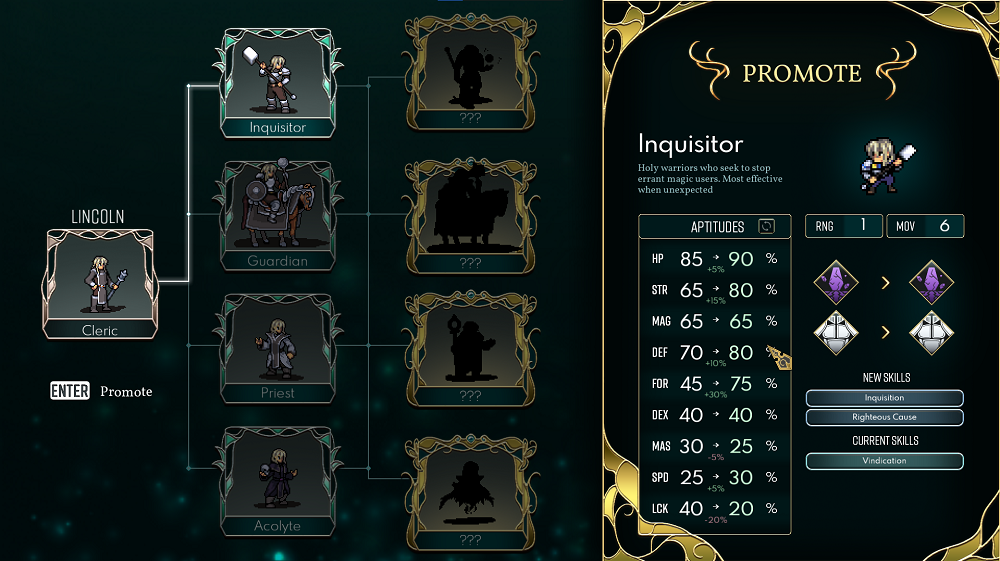 One thing I quite like about Dark Deity (though some may not), that's different from the classic is that when you are defeated. A defeated character will lose stats and possibly other attributes. Getting defeated too often may even render the character unusable for future battles, hence there's this additional level of caution you need to take when battling to try to make sure your guys are safe.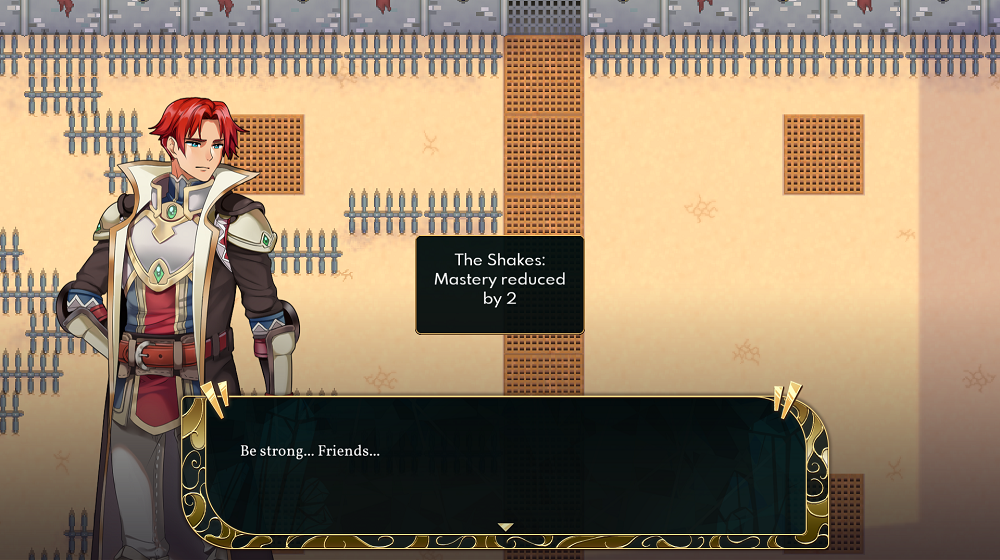 Outside of battling, you will be able to upgrade your weapons and stats, purchase foods for your inventory, some of which can be powerful enough to permanently upgrade your stats (though these tend to be more expensive). For upgrades, you'll need tier tokens which drop from defeated enemies. Higher levels require higher level tokens.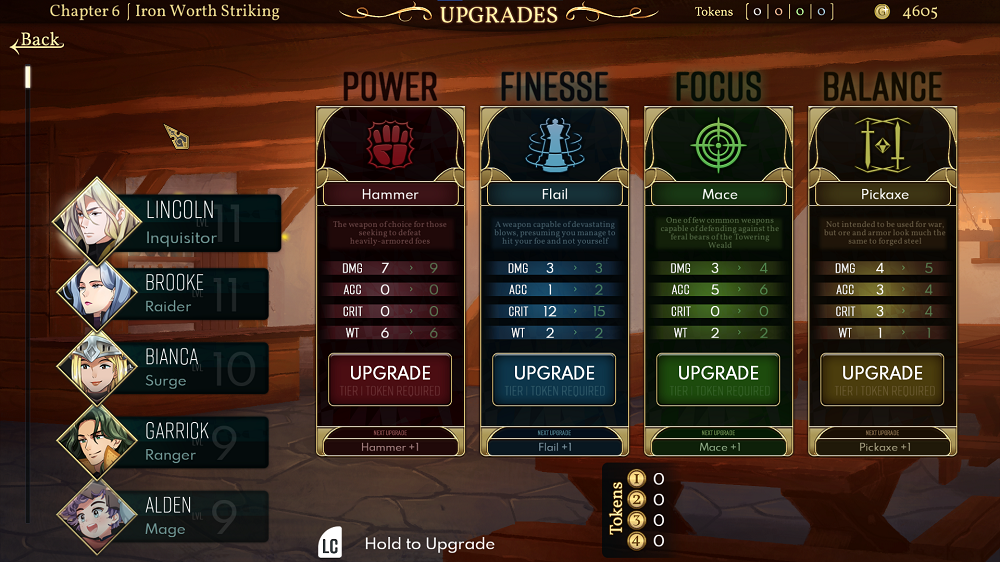 The story is told through cutscenes between battles. There's also bonding where different characters interact with each other, allowing you to get a sense of their personalities and backstories. Bonding also makes the characters able to fight better when fighting together.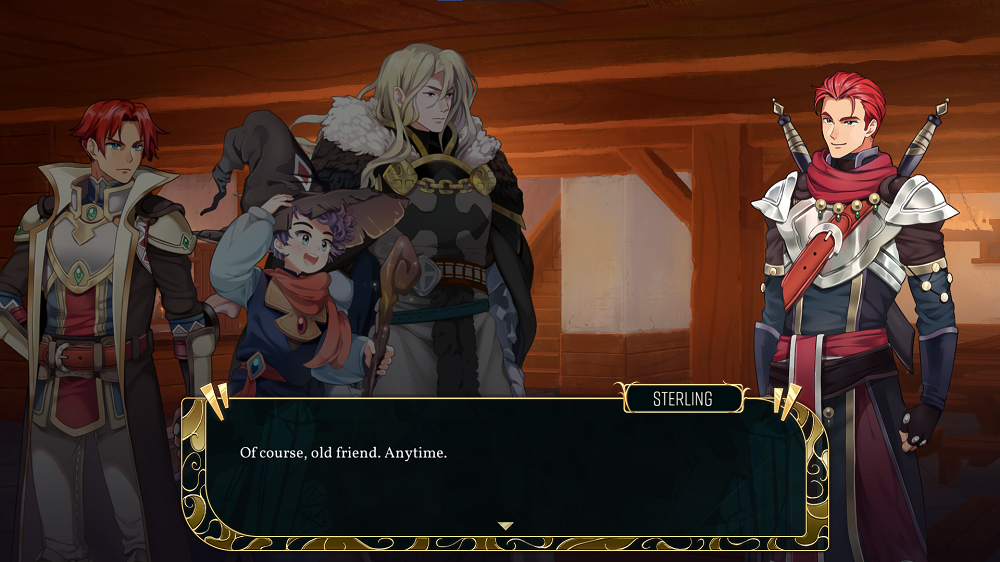 A few gripes I had during this playthrough, however, given that it is a small indie team, the game is pretty polished and can stand up with all the big boys. So keep that in mind. Loading seems to take a while, even on a high end PC. Likely needs to have some optimisations to be done when they can. Also, controls can be a bit unresponsive at times. There were occasions where my character resets to the starting position instead of attacking. Lastly, I could not figure out how to do a battlesave, which I believe is a save in the middle of combat. Currently, you're only able to save progress in between battles, so I found myself restarting the whole battle when a character gets a nasty debuff when defeated. So all the more you need to play cautiously.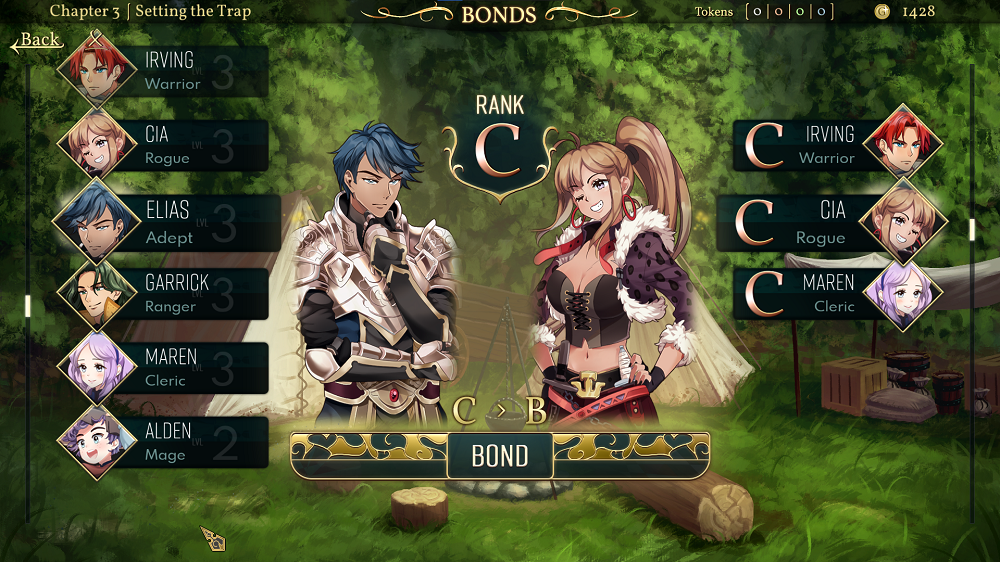 Overall, I had a pretty fun time playing Dark Deity and am interested to see where the story goes. It really reminded me of those old classics which you don't see very often anymore as games are so much more fast paced and multiplayer nowadays. If you're a fan of Langrisser, Shining Force or Fire Emblem, give this game a shot. It's almost a guaranteed trip back to your early gaming days.
Review written by Gene Yeo